That's always fun! I am probably going to get some of these things eventually, but certainly not all. Unless our numbers come in... :-)
I love the quilt I have already. I have to keep repeating it to myself. This one would not go with what we already have. But I love it. A
handmade panda quilt!
Pandas frolicking on a beautiful mixed green background! The best part is that all the money goes to
Pandas International
. Posted just in case someone else may be interested--it is a really beautiful quilt!
House Beautiful magazine is good for filling us with avaricious dreams.
These are the coolest coasters!
Yes. Cool....coasters. Slabs of agate, in bright colors. L'Ailee likes rock and metal (the materials, not the forms of music), and I like the colors, so these are perfect for us. It's usually not that easy!
Also, L'Ailee saw an ad for
Boccia titanium jewelry
and kindly informed me that I don't need to worry about what to get her for her birthday in July anymore. I do believe I
saw something for her
, too.
Finally, a couple of more affordable things. If I were still living in Florida, and still had a ve-hick-le, I would desperately need....
This magnet
And this sticker.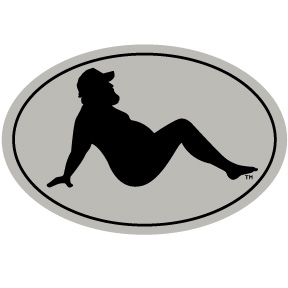 Pictures are links, y'all!